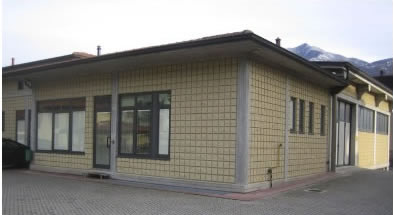 CRAB SINERGY IS AN ITALIAN COMPANY SPECIALIZED IN MANUFACTURING MEDICAL DEVICES FOR TOPICAL USE IN DERMATOLOGY, GYNAECOLOGY AND OTORHINOLARYNGOLOGY. EXCELLENCE IN QUALITY AND INNOVATION ARE OUR MAIN PURPOSE.
WE CARRY OUT CONTINUAL INNOVATIVE RESEARCH TO IMPROVE THE BENEFITS OF OUR PRODUCTS, WE CREATE INNOVATIVE QUALITY SYSTEMS, WE INVEST CONTINUALLY IN STATE OF THE ART EQUIPMENT FOR BETTER QUALITY.
THE RELATIONSHIP THAT WE HAVE WITH HEALTH PROFESSIONALS, GOVERNMENTS AND OUR CUSTOMERS IN EACH OF THE COUNTRIES WHERE WE OPERATE ARE STRONGLY BASED ON ETHICS.

WE ASK OUR CUSTOMERS IN DIFFERENT COUNTRIES TO PARTICIPATE IN THE CONTINUOUS PROCESS TO IMPROVE QUALITY OF OUR PRODUCTS: WE ARE KEEN TO LEARN FROM CULTURES ACROSS THE GLOBE AS WE FURTHER EXPAND INTERNATIONALLY.
WE IMPROVE HEALTH THROUGH QUALITY, INNOVATIVE PRODUCTS AND SERVICE INFORMATION.